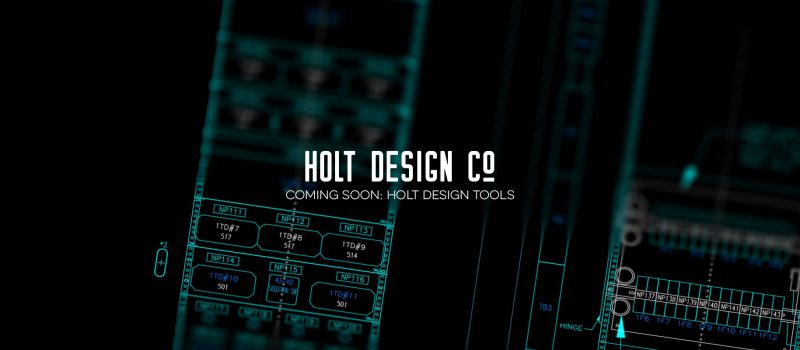 We are excited to announce that a brand new set of tools from Holt Design Co. will be coming soon to the Autodesk App Store. For the past six months we have been busy pouring our expertise and experience into a set of 15 tools specifically designed to make drafting electrical projects in AutoCAD Electrical faster, easier, and much more efficient. If you are an AutoCAD Electrical user, you are going to want to have these tools. We are confident that the time and money you will save using these tools will not only give you an edge over your competition, but will also make your user experience more satisfying and enjoyable.
Imagine being able to process all of the wire sequences in your project with a single click. Imagine getting all of your terminal assignments right the first time. Imagine a simpler and easier quality checking process. Imagine being able to see your annotation before you even build a wiring diagram. All of these things, and so much more, are possible with the Holt Design Tools coming soon for AutoCAD Electrical.
We've also made extensive improvements to many of the tools you can find in our free toolset. Users of the free tools have come to love them, and we're confident that you're going to love the enhanced versions even more. We've upgraded some of our most helpful tools like Increment Attribute Value, Increment Attribute Name, and Attribute Gap. Designing complex symbols and getting everything just where you want it to be has never been simpler.
The new Holt Design Toolset will be available for subscription purchase on the Autodesk App Store in summer 2020. Check back soon for videos that show off the new enhancements and the brand new tools. In addition to everything that's going to be available this year, we have many more ideas that we can't wait to add to the toolset. We would also love to hear from our customers about what you need, and what you would like to see from us in the future. This is an exciting time to be an AutoCAD Electrical user, and we can't wait to make your experience even better!